The 2022 Subaru Love Promise Customer and Community Commitment Award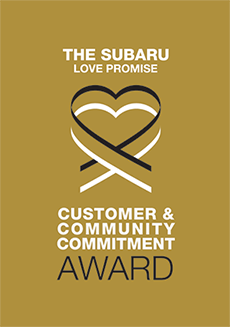 We've been nationally recognized for our dedication to our customers, our community, and the Subaru Love Promise.
We're honored to receive the 2022 Subaru Love Promise Customer and Community Commitment Award. This award nationally recognizes elite Subaru retailers who provide an exceptional customer experience at every interaction with Subaru. These retailers have also demonstrated an outstanding commitment to supporting passions and causes in their local communities in important areas such as the environment, community, health, education, and pets.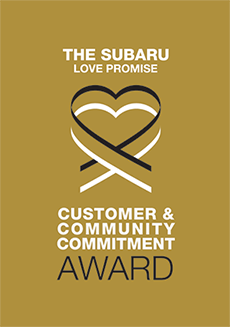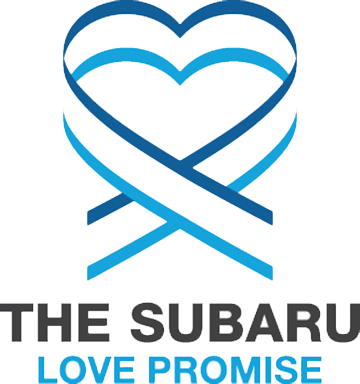 What is the Subaru Love Promise?
Subaru and our retailers believe in making the world a better place and the Subaru Love Promise is our vision of respecting all people. This is our commitment to show love and respect to our customers and to work to make a positive impact in the world.
How is Baxter Subaru Omaha dedicated locally to the Love Promise?
Our Love Promise can be seen in various partnerships with local charities and non-profits. We're grateful for the opportunity, not only to be a part of our community, but to serve it as well.
Keep Omaha Beautiful, Earth Day Omaha
Omaha Children's Museum, Boys and Girls Club of the Midlands
Love Promise Stories from Baxter Subaru Omaha
Subaru and Baxter Subaru Omaha believe in making a positive impact on the communities in which we live and work. We uphold that belief through our Love Promise Community Commitment. Every month, we select inspiring stories from customers and partners from around our area who strive to support our collective commitment and feature them here
LLS & Nebraska Medicine - Kate H
The afternoon of June 21st, LLS was lucky enough to team up with Baxter Subaru and spread love, hope, and warmth to patients at Nebraska Medicine. After Michael Bennet, the General Manager at Baxter Subaru, and his team showed up we were met by the wonderful oncology staff at Nebraska Medicine. You could feel the excitement in the air as everyone headed up the elevators to pass out blankets and craft kits to the patients receiving infusion treatments. Baxter was amazing as they came to help unload and you could tell that the experience meant as much to them as it did to the patients that would receive the blankets and care cards. It was a great day for LLS, Baxter Subaru, and Nebraska Medicine patients and staff!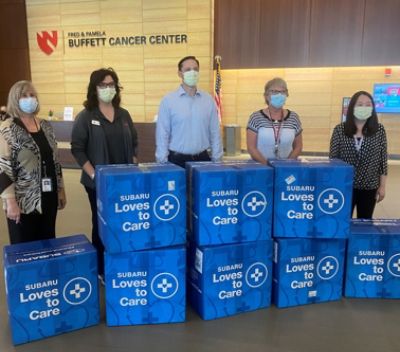 ---
Subaru Provides Great Futures! - Kacey R
Subaru's generosity to Boys & Girls Clubs of the Midlands provides life-changing support for Club members in need. Brooklyn is a kindergartner who joined the Clubs last year and attended virtually every day while the Club was temporarily closed. A quiet and polite Club kid, Brooklyn enrolled in a Club literacy program, Readers to Leaders Headsprout. Each day, she would come into the Learning Center and sit down to begin her lesson without any direction from staff. Over the course of only seven months, she completed 80 Headsprout lessons and read 75 books! She recently graduated to our STAR Reading Program. Council Bluffs Club Director, Chris Peterson, had this to say about Brooklyn's progress: "What's most amazing about Brooklyn is that she began as a non-reader and now she has progressed almost two full grade levels in reading in just seven months here at the Council Bluffs Boys & Girls Club. Now that's what I'd call a TRUE SUCCESS story!" With Subaru's continued support, the Clubs have been able to help thousands of children like Brooklyn succeed every day! We are grateful to Subaru for their commitment to the Clubs and Great Futures!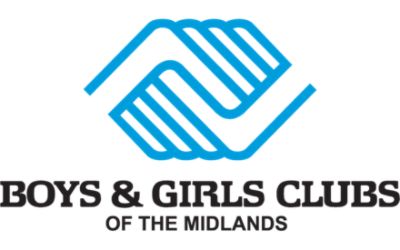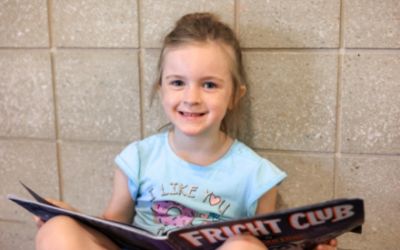 ---
Starting them young... - leigh v
Ever since we visited the Baxter Subaru of Omaha when purchasing my 2019 Crosstrek, my son, Milo, has been OBSESSED. He's on the autism spectrum, and he quickly educated himself on all of the models, styles, and trim packages available on Subaru cars. This is a kid who would rather go to the Subaru website and build his own cars than watch videos on YouTube. When we are in the car he will call out all the Subaru cars he sees, and tell me what type of trim package they have. It's become a game with my entire family actually! For his 8th birthday, we wanted to do something special for him. He's never had a real birthday party because his birthday is in the summer, and since he's on spectrum he never really told us who he'd want to invite. when I asked him what he wanted for his birthday, the only answer he ever gave me was "Subaru models." My husband had the idea to reach out to the sales team at Subaru to make his birthday special. I was originally thinking that we would buy a bunch of hot wheel versions of Subaru cars and then have the team at Baxter give them to him, but after reaching out, I was met with a "we got this" attitude and they took it from there. That birthday was hands down the most magical day in my son's life. He walked in to a gigantic group of employees greeting him by name. A table with presents and a Subaru cake with his name on it. There were balloons and decorations, and even a dog with the name Milo! They sang to him and they set off party poppers to celebrate him. They took him back to the shop to see various cars getting worked on. They took him out to the lot where we got to see cars being delivered. They even had one of their employees find him a BRZ (which he'd never seen in person until that day!) to explore. They topped it off with presents - not only did he get GENUINE SUBARU hot wheel cars, he also got a Lego Ascent (Touring! His favorite!), a stuffed dog, a waterbottle, and shirts (which he wears every day!). Months later, this is still a day that he talks about on a regular basis. What was even cooler (in this mom's opinion) was when we went to get my oil changed a few weeks later, I had to remind him that he wasn't getting a party this time. But we walked in, and he was STILL treated like a celebrity. They all knew him by name. They took him back to the shop at the new location. They allowed him to explore the cars on the floor. And we even got him a Subaru hat. When I say that they changed his life, it is not an understatement. They truly went above and beyond to make his birthday special, and I am forever grateful for that. I will personally stick with Subaru for life after that, and I know he will too. I love my car, but I also love the people who sold me my car, and who make a lasting impression on a pretty cool 8 year old kid.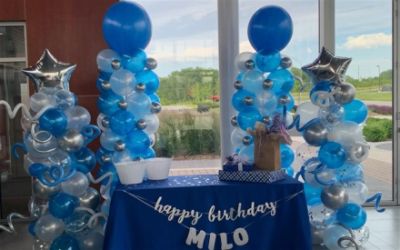 ---
Providing Hope and Joy to Local Wish Kids - Emily M
In conjunction with the thirteenth annual Subaru Share the Love® event, Baxter Subaru hosted a Stuff the Subaru Toy Drive throughout the month of December. For this event, customers were encouraged to stop into the dealership and stuff a Subaru full of donated, unused toys for children with critical illnesses in Nebraska. Baxter Subaru not only collected toys for wish kids, but they also donated gift cards so Make-A-Wish Nebraska could purchase even more toys for local wish kids! For many of our wish kids, their wish experience begins with a toy. It's the wish granters' way to get kids excited. What looks like a normal toy to most, turns into a prized possession to a wish child—something they can cherish far after the wish experience has ended. And after the unprecedented year 2020 turned out to be, wish kids need hope and joy now more than ever. We are grateful for Baxter Subaru and its customers for giving local wish kids the gift of hope this holiday season.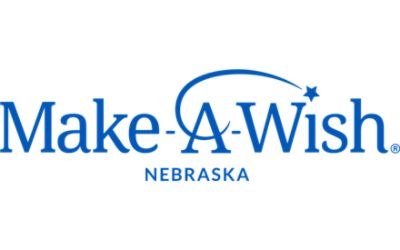 ---
Boys & Girls Club Support Members During Pandemic - Elizabeth D
The pandemic posed new challenges for Boys & Girls Clubs of the Midlands and the youth they serve. Being able to stay connected and provide support continued to be a top priority for the Clubs during the shutdown. Prior to re-opening the Clubs, Millard Central Boys & Girls Club utilized V.O.I.C.E. (Virtual Online Interactive Club Experience) programming to keep members engaged and safe. "Since reopening with many restrictions, it can be quite challenging to create new programs that follow guidelines and still have that high level of fun." said STEM Director Andile Mahlangeni-Bydon. They found tournaments have been a big hit at the Club in the recent weeks! Some popular tournaments include Retro Video Games, Dance Dance Revolution, Carpet Ball, 3-Point Basketball Contests and Arts & Crafts. Winners of each tournament received special awards! "We love them because of the competitiveness, the ability to create healthy social interactions and the many teachable moments our staff can utilize during that time." said Andile. Thanks to the generous support of Baxter Subaru, Boys & Girls Clubs is able to provide safe, engaging programing to Omaha's local youth.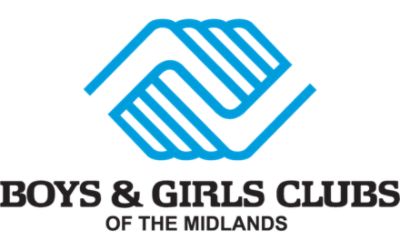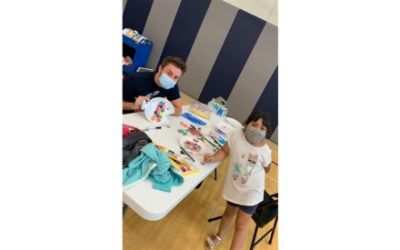 ---
Supporting Food Bank for the Heartland - Angie G
Across the Heartland, families continue to struggle with the economic impact of the COVID-19 pandemic. Many are seeking emergency food assistance for the first time. Thank you to Baxter Subaru and its extraordinary employees for supporting Food Bank for the Heartland during this crisis. Baxter Subaru donated 160,000 critical meals for children, families and seniors across Nebraska and western Iowa. Baxter Subaru employees also volunteered at one of the Food Bank's mobile pantry sites during the summer distributing meals to at-risk children. From March 20 to August 7, the Mobile BackPack program provided 421,175 children's meals. We are grateful to Baxter Subaru for generously supporting Food Bank for the Heartland's mission!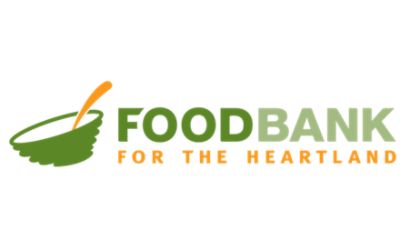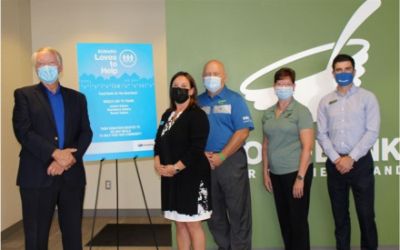 ---
Subaru Supports Shelter Pets - Pam W
Thank you, Baxter Subaru, for continuing to share the love and mission of the Nebraska Humane Society in 2020. Baxter's ongoing support, through both funding, and resource donation, allows us to continue serving pets and their owners in our community, even during the pandemic. The "Subaru Loves Pets" Grant Program has helped us fund shots, spays and neuters to prepare pets for an adoption event. Baxter offered up their showroom and dog park to our trainers as an offsite location for obedience classes. And Baxter also pledged support for our Black Tie and Tails event and the Margre Durham Walk for the Animals, as our fundraising efforts go virtual in these uncertain times. Baxter Subaru is a community champion and we are so grateful they "love pets!"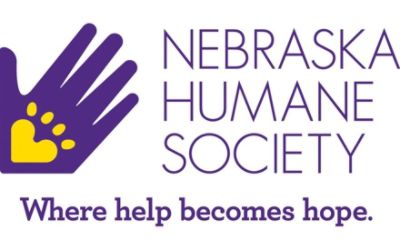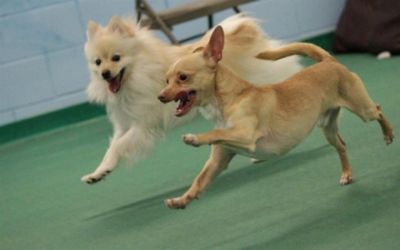 ---
Mystery of the Creaking Steering Column - Mary M
Exceptional service: Just barely out of warranty, my 2016 Legacy developed a " creaky-door" noise in the steering column with turns. I brought it to Baxter Subaru Service department for evaluation. As the noise was intermittent, mechanics were unable to duplicate it on 3 separate occasions. As you can imagine, this was very frustrating for me. Mechanic John inspected the steering column and assured me that the car was safe to drive. As the noise persisted , I brought my car back for further evaluation. Service Manager Dylan Page assured me that he would do all in his power to get the problem solved . He remained professional and patient and kept me updated over the few months we worked on this problem.Mechanic John worked, also with professionalism and patience ,under Dylan's direction to find and fix the problem. Amanda who answered my texts to Dylan while he was out of office (getting married) suggested that I try to record the noise. From these recordings Dylan and John were able to determine that the noise might be related to use of the blinkers . John replaced the blinker switch and the noise has not recurred since. Dylan was able to cover the work under warranty for which I am very grateful. Thanks to all !! I will continue to come to Baxter Subaru Service Department for all my Subaru Service needs because they give exceptional service. Sincerely , Mary Minturn
---
Baxter Subaru Lights The Night 2019 - Kate H
Leukemia & Lymphoma Society is proud to be aligned with Baxter Subaru and their support of our community. Thanks to dedicated sponsors like Baxter Subaru, funds raised from The Leukemia & Lymphoma Society (LLS) Light The Night Walk help support the research of blood cancer treatments that save lives. The Light The Night Walk brings together families and communities to honor blood cancer survivors, as well as those lost to the diseases, and our team is helping to shine a light on the importance of finding cures and providing access to treatments for blood cancer patients. Without generous community partners like Baxter Subaru, LLS could not fund the research of such treatments as targeted therapies that zero in on cancer cells and kill them or immunotherapy drugs that use a patient's own immunes system to kill cancer. Friends, families and co-workers form fundraising teams, and millions of consumers help by donating at retail outlets. These efforts culminate in inspirational, memorable evening walks in over 200 communities across North America each fall. Thank you Baxter Subaru for bringing us all closer to living in a world without blood cancers! Below are just a few pictures from this year's event.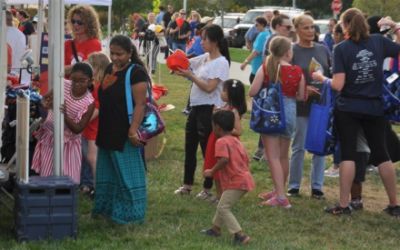 ---
Boys and Girls Clubs of the Midlands - Cara C
Thank you, Baxter Subaru, for sharing the love with Boys & Girls Clubs of the Midlands! The generosity from the 2018 Subaru Share the Love Event impacts more than 7,000 youth in our Clubs. This gift ensures our children and teens have a safe place where they can receive a hot meal, academic support, career and character development, and learn to lead healthy lives. Support from Subaru allows us to provide high-quality programming, from STEM to literacy to the arts, to more than 2,000 members each day. With your support, youth like Tony have been able to overcome difficult challenges in life and find positive role models and leadership opportunities through Boys & Girls Clubs. In fact, Tony was a recent Youth of the Year recipient and is now a leader among his peers. "The Club has given me a safe place and has started laying a path that will undoubtedly lead me to future success." Thank you to Baxter Subaru for believing in the potential of all young people like Tony!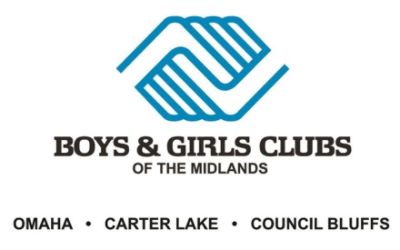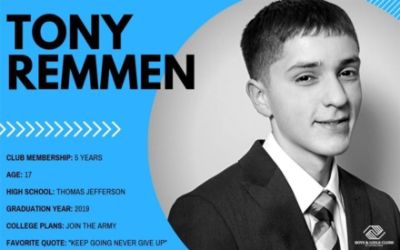 ---