The 2022 Subaru Love Promise Customer and Community Commitment Award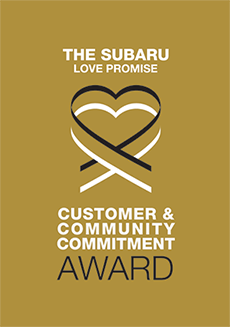 We've been nationally recognized for our dedication to our customers, our community, and the Subaru Love Promise.
We're honored to receive the 2022 Subaru Love Promise Customer and Community Commitment Award. This award nationally recognizes elite Subaru retailers who provide an exceptional customer experience at every interaction with Subaru. These retailers have also demonstrated an outstanding commitment to supporting passions and causes in their local communities in important areas such as the environment, community, health, education, and pets.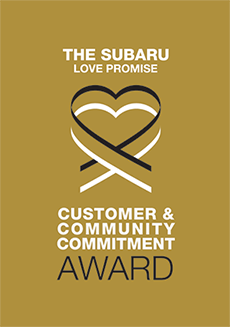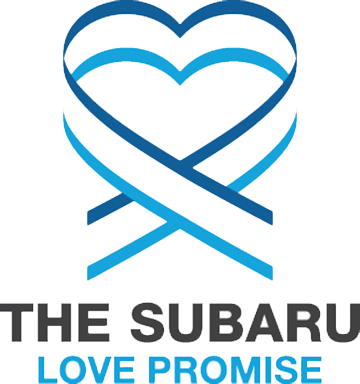 What is the Subaru Love Promise?
Subaru and our retailers believe in making the world a better place and the Subaru Love Promise is our vision of respecting all people. This is our commitment to show love and respect to our customers and to work to make a positive impact in the world.
How is Baxter Subaru Omaha dedicated locally to the Love Promise?
Our Love Promise can be seen in various partnerships with local charities and non-profits. We're grateful for the opportunity, not only to be a part of our community, but to serve it as well.
Keep Omaha Beautiful, Earth Day Omaha
Omaha Children's Museum, Boys and Girls Club of the Midlands
Love Promise Stories from Baxter Subaru Omaha
Subaru and Baxter Subaru Omaha believe in making a positive impact on the communities in which we live and work. We uphold that belief through our Love Promise Community Commitment. Every month, we select inspiring stories from customers and partners from around our area who strive to support our collective commitment and feature them here
Inspiring our at-risk kids to reach for the stars! - Elizabeth D
I want to share how the relationship between Boys & Girls Clubs of the Midlands and Baxter Subaru has helped lift the hearts and minds of our Club members and staff. We have been blessed to be named the Hometown charity for the Subaru Share the Love event for seven years and counting. Through this time the Share the Love donations have exceeded $275,000 to help us care for children in our community who need a safe place to go during out-of-school time. We also enjoy when the Baxter Subaru team stops by our Clubs to read to the students and helps with events. Baxter Subaru here in Omaha has gone above and beyond this year by matching Subaru of America's donation of $250.00, encouraging our Club members to Share the Love with a sponsorship of the Youth of the Month program as well as helping to support our families in need this Christmas. For the next three years, Baxter Subaru will be sponsoring the Youth of the Month at nine Boys & Girls Club locations each month. The Youth of the Month are chosen by Club staff and have shown a commitment to helping the community around them and inspiring other Club members to share the love. Each winner will receive $50.00, and an offsite celebration sponsored by Baxter Subaru. Their families and peers will be so proud when their pictures are posted in the Club, on our website, and on social media and Baxter Subaru will be posting it on their social media monthly. Baxter Subaru has also shown love by adopting five Club families in need for this Christmas season. These families are in the most need of a Christmas miracle and their holidays will be brighter when Santa makes his visit this year. Baxter Subaru staff are purchasing the gifts that were on their wish list and providing a great holiday meal for the families. This will truly be a magical Christmas for these families. Thank you Baxter Subaru for all you to do support our Club members! Elizabeth Donner Chief Development Officer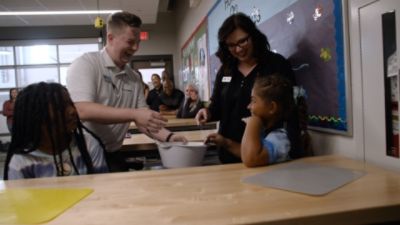 ---
Baxter Subaru Shines Light on the Darkness of Cancer in Omaha! - Tracy F
Baxter Subaru has been such a supportive and involved community partner with LLS's Light The Night Campaign. They always show up in BIG ways at the event and really engage their local team of employees in the LLS mission of curing blood cancers. Through their continued support and fundraising efforts we are raising money for lifesaving research and treatments. Our WHY is people like Grady, our LTN Honored Hero. In spring of 2020, Grady was diagnosed with Pre-B Cell Acute Lymphoblastic Leukemia. Grady and his partents spent 11 nights at the hospital with the initial diagnosis. During this time, Grady lost his ability to walk, and it took almost two months to gain his strength to walk again with the help from PT.  Fast forward to today, Grady is a wild four-year-old boy and continues to be in remission. He loves construction, dinosaurs, and anything with wheels. Grady loves playing and spending time with his friends. Last winter he became a big brother and has fallen into that role perfectly. Anyone that meets Grady will tell you that he leaves a special mark on their heart. He is resilient and inspiring.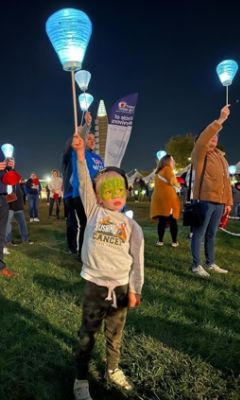 ---
Baxter Subaru supports The Furniture Project Omaha - Matt H
The seed that would grow into the Furniture Project was planted in 2013, when Drew Gerken and several of his colleagues on the Omaha Fire Department met a family who did not have any furniture. When asked where they slept, the children showed the firefighters their suitcases and said that they put some of their clothing on the floor and cover up in the remaining. The firefighters returned to the fire station and decided that they must try to do something. They reached out via social media and within a day were able to fully furnish this small apartment and had a few things left over. That first family may have no idea what an impact they made on the community that day, but they continue to inspire us to go out and serve those in need. Baxter Subaru's sponsorship of The Furniture Project's two delivery trucks and creation of the Subaru Goodwill Fund will allow us to deliver not only furniture, but also hope. We are so grateful that Baxter Subaru is standing with The Furniture Project as we work together to give our neighbors comfortable beds to sleep in, a kitchen table to sit at, and a furnished space to be a family.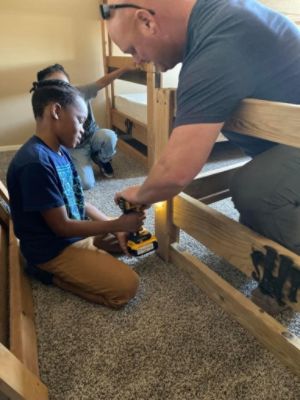 ---
Subaru promotes adoptions, provides funding and improves lives of pets and their people! - Pamela W
Baxter Subaru Omaha is an all-in partner when it comes to supporting pets. Their sponsorship of the Nebraska Humane Society's Margre Durham Walk for the Animals helped NHS exceed the event's 2022 goal. But the event is about more than funds raised. Support from dedicated sponsors like Baxter provides participants with a pet friendly festival that strengthens the Human-Animal bond. Baxter Subaru Omaha also offered up their dealership and dog park for an adoption event on the 4th annual National Make a Dog's Day. Hosting the Pet Adoption on Wheels (PAW) gave adoptable pets the chance to shine away from the shelter, facilitating adoptions of several and a second chance at a new life. Rounding out their "trifecta" of support, Baxter partnered with NHS during the month of October for the Subaru Loves Pets Adoption Campaign. The entire month of October, Subaru promoted adoptions of long-term pets at the Nebraska Humane Society. Subaru also donated to the agency for the first 30 dogs adopted during the month. We are so grateful to Baxter Subaru Omaha for their part in helping deserving animals find the comfort of a loving and safe home. They are truly saving lives and bettering our community for pets and the people who love them. BRAVO!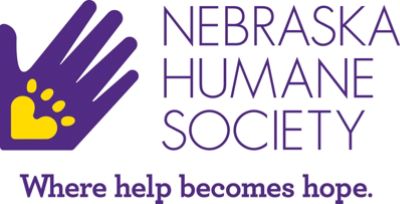 ---
Jamari's Story - Elizabeth D
At the age of five months old I was involved in a life-threatening car accident. A drunk driver hit the car I was in, causing antifreeze to leak on me, burning my skin. I was rushed to the hospital where I had to have many surgeries. As I got older, I had low self-esteem due to the fact I looked different from other kids. As much as I wanted to blend in, my scars always seemed to draw unwanted attention. I became depressed and looked for help in all the wrong places. Life seemed overwhelming at times, and I needed a safe place. In fourth grade I found that safe place at the North Omaha Boys & Girls Club. At the Club, I was able to participate in sports and activities that I used to be afraid to do. I started to make friends and build positive relationships with Club staff. Club staff encouraged me to study and do my homework. They even helped me find my passion to go to college to become an accountant. One day I hope to be able to give back to the Boys & Girls Club for giving me the chance to be a better version of myself and for allowing me to be defined by the person I am, rather than the scars on my body. I want to be able to share my story with other children so that they can make better choices. The youth are the future, so I plan on using my influence to save them just as the Boys & Girls Club saved me. Jamari, like many Club alumni, is now working in the Club while pursuing his college education. Thanks for the support, Subaru!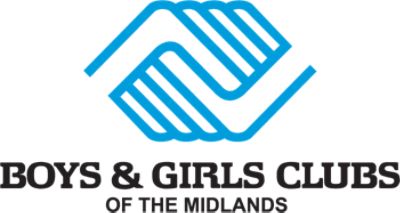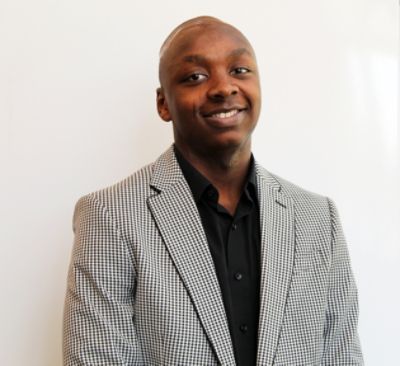 ---
Sidney's Story - Elizabeth D
Twelve years ago, I walked into the Council Bluffs Boys & Girls Club. At first, I was terrified of the new experience, but I joined and I haven't looked back. I've been gifted with an abundance of opportunities at the Club. Despite being youthful and naïve, Club programs sparked the foundations of knowledge necessary to become an individual who loves the world and everything it has to offer. Each Club program helped me realize that I had to do what made me happy and utilize an extraordinary work ethic in order to make something out of it. This fall, with the support of Boys & Girls Clubs and a lot of hard work and determination, I began my first semester on a full-ride scholarship, at Columbia University, in New York City. Thanks to the support of Subaru Share the Love, Club members like Sidney are able to follow their dreams!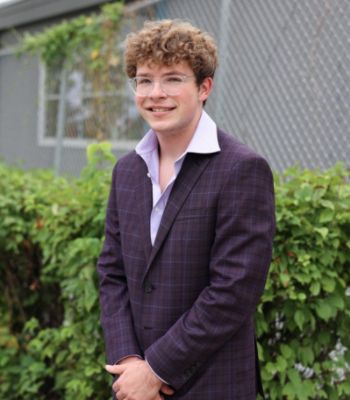 ---
LLS & Nebraska Medicine - Kate H
The afternoon of June 21st, LLS was lucky enough to team up with Baxter Subaru and spread love, hope, and warmth to patients at Nebraska Medicine. After Michael Bennet, the General Manager at Baxter Subaru, and his team showed up we were met by the wonderful oncology staff at Nebraska Medicine. You could feel the excitement in the air as everyone headed up the elevators to pass out blankets and craft kits to the patients receiving infusion treatments. Baxter was amazing as they came to help unload and you could tell that the experience meant as much to them as it did to the patients that would receive the blankets and care cards. It was a great day for LLS, Baxter Subaru, and Nebraska Medicine patients and staff!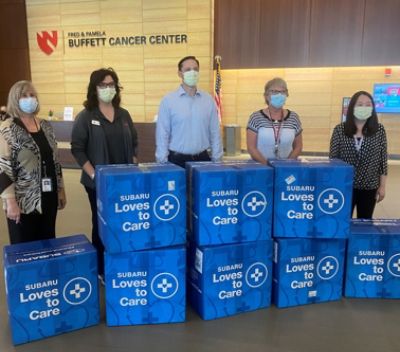 ---
Math Matters Makes A Difference - Elizabeth D
DeMarcus is seven and has been a North Omaha Club member for a year and half. He is an outgoing member, who attends the club every day of the week. North Omaha Club Director, Dave Felici shared, "DeMarcus has always gravitated towards sports – especially basketball. He's very athletic." The Math Matters program started in the summer of 2021. DeMarcus was hesitant to participate. He displayed disruptive behavior and was reluctant to join in on math activities. He was struggling with basic math concepts. But DeMarcus continued to participate in the program, thanks to caring staff like Ms. J and Ms. Tinnes who make it fun and interactive. DeMarcus is able to participate in hands-on math activities to keep him engaged with learning. He also receives one-on-one attention, which DeMarcus loves. As soon as DeMarcus arrives at the club each day, he immediately heads to the Education Center to participate in Math Matters. Today DeMarcus has more confidence, and is super excited to play math games. He has shown growth on his assessments, and is continuing to grow each day. Math Matters Director, Allison Tinnes, shared "DeMarcus is full of energy and is always willing to participate. He loves his time with Math Matters." Thank you for the support, Subaru!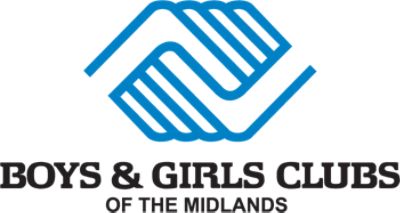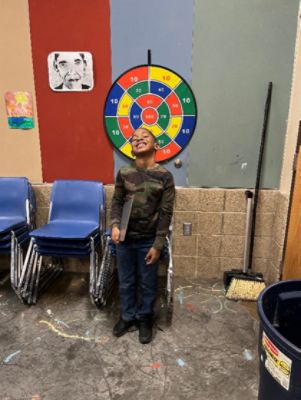 ---
Subaru Provides Great Futures! - Kacey R
Subaru's generosity to Boys & Girls Clubs of the Midlands provides life-changing support for Club members in need. Brooklyn is a kindergartner who joined the Clubs last year and attended virtually every day while the Club was temporarily closed. A quiet and polite Club kid, Brooklyn enrolled in a Club literacy program, Readers to Leaders Headsprout. Each day, she would come into the Learning Center and sit down to begin her lesson without any direction from staff. Over the course of only seven months, she completed 80 Headsprout lessons and read 75 books! She recently graduated to our STAR Reading Program. Council Bluffs Club Director, Chris Peterson, had this to say about Brooklyn's progress: "What's most amazing about Brooklyn is that she began as a non-reader and now she has progressed almost two full grade levels in reading in just seven months here at the Council Bluffs Boys & Girls Club. Now that's what I'd call a TRUE SUCCESS story!" With Subaru's continued support, the Clubs have been able to help thousands of children like Brooklyn succeed every day! We are grateful to Subaru for their commitment to the Clubs and Great Futures!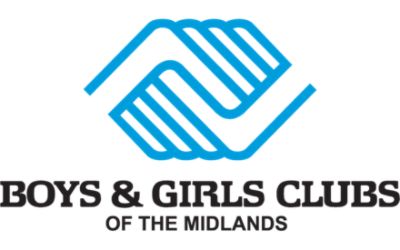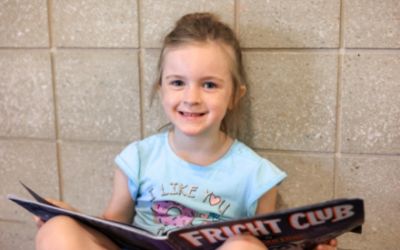 ---
Starting them young... - leigh v
Ever since we visited the Baxter Subaru of Omaha when purchasing my 2019 Crosstrek, my son, Milo, has been OBSESSED. He's on the autism spectrum, and he quickly educated himself on all of the models, styles, and trim packages available on Subaru cars. This is a kid who would rather go to the Subaru website and build his own cars than watch videos on YouTube. When we are in the car he will call out all the Subaru cars he sees, and tell me what type of trim package they have. It's become a game with my entire family actually! For his 8th birthday, we wanted to do something special for him. He's never had a real birthday party because his birthday is in the summer, and since he's on spectrum he never really told us who he'd want to invite. when I asked him what he wanted for his birthday, the only answer he ever gave me was "Subaru models." My husband had the idea to reach out to the sales team at Subaru to make his birthday special. I was originally thinking that we would buy a bunch of hot wheel versions of Subaru cars and then have the team at Baxter give them to him, but after reaching out, I was met with a "we got this" attitude and they took it from there. That birthday was hands down the most magical day in my son's life. He walked in to a gigantic group of employees greeting him by name. A table with presents and a Subaru cake with his name on it. There were balloons and decorations, and even a dog with the name Milo! They sang to him and they set off party poppers to celebrate him. They took him back to the shop to see various cars getting worked on. They took him out to the lot where we got to see cars being delivered. They even had one of their employees find him a BRZ (which he'd never seen in person until that day!) to explore. They topped it off with presents - not only did he get GENUINE SUBARU hot wheel cars, he also got a Lego Ascent (Touring! His favorite!), a stuffed dog, a waterbottle, and shirts (which he wears every day!). Months later, this is still a day that he talks about on a regular basis. What was even cooler (in this mom's opinion) was when we went to get my oil changed a few weeks later, I had to remind him that he wasn't getting a party this time. But we walked in, and he was STILL treated like a celebrity. They all knew him by name. They took him back to the shop at the new location. They allowed him to explore the cars on the floor. And we even got him a Subaru hat. When I say that they changed his life, it is not an understatement. They truly went above and beyond to make his birthday special, and I am forever grateful for that. I will personally stick with Subaru for life after that, and I know he will too. I love my car, but I also love the people who sold me my car, and who make a lasting impression on a pretty cool 8 year old kid.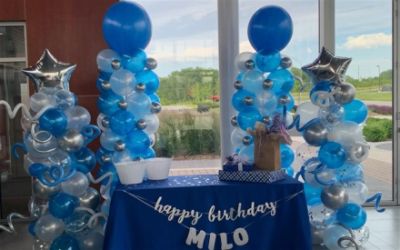 ---